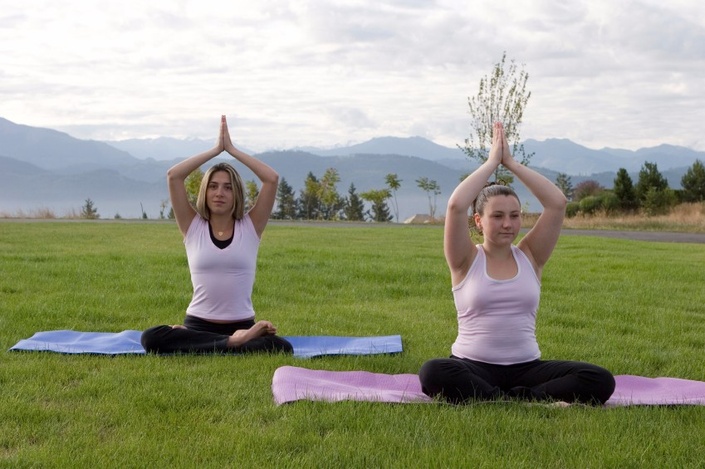 Yoga for Multiple Sclerosis
Successfully Manage Multiple Sclerosis Symptoms and Improve Quality of Life with Yoga, Meditation and Yogic Breath
Almost half of all those who have multiple sclerosis are on some type of disability and many who have MS are unable to fully function in their life and have a high quality of life. Multiple Sclerosis can cause numerous symptoms from muscular and joint pain, nerve pain, whole body stiffness and tension, weakened muscles, fatigue, low energy, cognitive difficulties, tingling, numbing, tremors, issues with mobility, balance and coordination, and so much more. The good news (and yes there is good news) is that MS symptoms can be successfully managed using wellness therapies such as Yoga, Yogic Stretches, Yogic Breath Techniques and Meditation. In this online course, all of these techniques will be taught. Many with MS have difficulty leaving the home to participate in yoga classes that are at a minimum 1 hour in length. This course is online so students can take the course from home and it is structured so students only have to participate 10-20 minutes at a time.

The online course can be completed in 4 months but students can take as much time as needed to complete the course. This Yoga for Multiple Sclerosis online course includes video tutorials, video presentations, modification videos, course content, weekly practice plans, a downloadable 50 page how-to yoga handbook, downloadable track/schedule, downloadable progress sheet and a downloadable 8 week post course yoga plan.
The instructor and yoga therapist for the course, Juanita Street, was diagnosed with MS in 2013. She is also a 200 hour level 1 certified Yoga Instructor (certified in 2003) and a certified Health Coach. She used to work in a medical clinic as a Yoga Therapist alongside physicians.
For more information, check out our FAQ section below. Also to contact the instructor, email: [email protected]
NOTE: This online course is not structured for individuals in Wheelchairs. We are looking to develop an online Chair Yoga course that will go-live in 2018
Your Instructor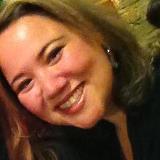 Juanita grew up with PTSD since childhood, experienced chronic pain throughout her adult life due to a vehicle accident, multiple sclerosis and arthritis, and she was diagnosed with MS in 2013. She almost ended up on disability twice (once due to the MS and the second time due to the MS meds). She also struggled with reading comprehension problems, social relational issues and communication problems due to her PTSD, anxiety and depression. She overcame her issues one at a time using art therapy, mindfulness-based cognitive therapy, complementary & alternative medicine, and lifestyle medicine. Juanita is off all medications now and only uses herbal and whole-food supplements. She runs twice a week, training for a 10k and half marathon. She continues to practice and teach yoga, works a full-time job while helping people through her health coaching business and online health courses, and goes hiking and kayaking on the weekends. She reduced her chronic pain and MS symptoms by 90%, regaining her quality of life. Juanita also overcame her learning issues and is currently getting her second Masters degree in Military Psychology.
Juanita is a 200 hour certified Level 1 Yoga Instructor, an experienced Yoga Therapist and a certified Health Coach. Juanita used to work in a medical clinic in Centennial, Colorado, partnering with physicians and physician assistants in the treatment of patients and their chronic illnesses using yoga therapy, meditation and yogic breath therapy, before starting her own practice. She has been coaching clients since 2005, and have found new ways of supporting individuals in health improvement and empowerment.

Course Curriculum
Practice 1: What is Yoga for MS
Available in days
days after you enroll
Practice 2: Upper and Lower Body Stretches
Available in days
days after you enroll
Practice 3: Standing Poses
Available in days
days after you enroll
Frequently Asked Questions
Do I need clearance from my physician to participate in this program?
Anytime you start an exercise program, even if it's a beginner and/or a restorative yoga program, you will want to get clearance from your physician and/or neurologist before getting started.
If someone has a recent injury or is recovering from surgery, can they take this course?
Unfortunately No. Even though the course is structured for therapeutic purposes, any stretches and/or yoga immediately following an injury and/or surgery can lead to further problems and additional injuries. Always consult your physician to make sure you are able to participate in a yoga course (even yoga courses that are restorative and therapeutic).
What is needed to take this course? (i.e. hardware, software, textbook, etc.)
SCG online courses are accessible on the computer, laptop, tablet, smartphones and smart TV. No software is needed - SCG is online. What is needed is a high speed internet connection for video playback. There are no textbooks for the course. All the content is within the course.
When does the course start and finish?
This online course is a self-study program. The course materials and videos are all pre-recorded so students can start at anytime. There are no pre-set start times. The course takes 4 months to complete, but students have access to the course as long as students continue their monthly or annual subscription.
How is the yoga taught in this online workshop? What are the different tools used to teach the course?
A combination of video instruction, presentation videos, modification videos, downloadable handouts, course content/text, and weekly practice plans are used to teach yoga.
Is there a web browser that works better than another. I am having trouble logging into the course and using my Promo code.
Unfortunately not all web browsers work with our online courses. The best web browser to use is Chrome and Safari. Another tip is to edit your pop-up blocker features on your web browser. If the pop-up blocker is on, the Redeem Coupon pop-up will not appear.
What materials do I need to take this course?
A computer or lapbtop, smartphone, smart TV or tablet for accessing the course. A high speed internet connection helps since there are a lot of video tutorials, video presentations and modification videos in the course. Also a yoga mat, yoga block, a yoga belt and a thick/dense foldable blanket.
Are the videos, course text and handouts downloadable?
The handouts are downloadable. The course text/content and videos are not.
If I have any concerns or questions while taking the course, how do I contact the instructor?
How long does it take to complete the course?
The course is structured to be completed in 4 months. But students have access to the course as long as students continue their monthly or annual subscription.
Can I receive a yoga teacher certification after taking this course?
No. This is not a teacher certification course.
I am in a wheelchair. Can I take this course?
Unfortunately, this Yoga for Multiple Sclerosis online course is not structured for individuals in wheelchairs.
This course is closed for enrollment.