There are aisles and aisles of supplements, vitamins and multi-vitamins in every grocery store and vitamin store. But are supplements needed for those of us living with Autoimmune and Chronic Diseases? Can it harm us? Or Can it help us? And if Supplements are needed, is there such a thing as bad and harmful supplements versus the good and helpful supplements? Learn the answers to all of these questions in this very important course. You'd be surprised how what you learn in this course can definitely make an impact on your autoimmune and chronic disorder.

Your Instructor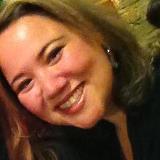 Juanita is a 200 hour certified Level 1 Yoga Instructor, an experienced Yoga Therapist and a certified Health Coach. Juanita started her yoga practice working in a medical clinic in Centennial, Colorado, partnering with physicians and physician assistants in the treatment of patients and their chronic illnesses using yoga therapy, meditation and yogic breath therapy. Juanita also earned her MBA in Health Administration degree from University of Colorado Denver in 2010. She has coached clients on health and wellness since 2005. Juanita has used lifestyle and wellness therapies (including a clean eating diet, yoga, yoga therapy, fitness, meditation, yogic breath techniques, and art therapies) to heal and successfully manage her PTSD, chronic pain after an auto accident in her late twenties and multiple sclerosis (diagnosed in her early thirties). Juanita believes she has experienced psychological, physical and neurological sickness her whole life for a reason, "It's difficult to understand and help those who are sick, unless you've been sick too. I needed to heal myself first so as to understand how to heal and help others improve their health and achieve a high quality of life."

Class Curriculum
Week 1: Are Supplements Needed?
Available in days
days after you enroll
WeeK 2: Can't We Just Eat Healthy (The Typical American Diet)
Available in days
days after you enroll
Week 3: Are There Good versus Bad Supplements?
Available in days
days after you enroll
This course is not open for enrollment.