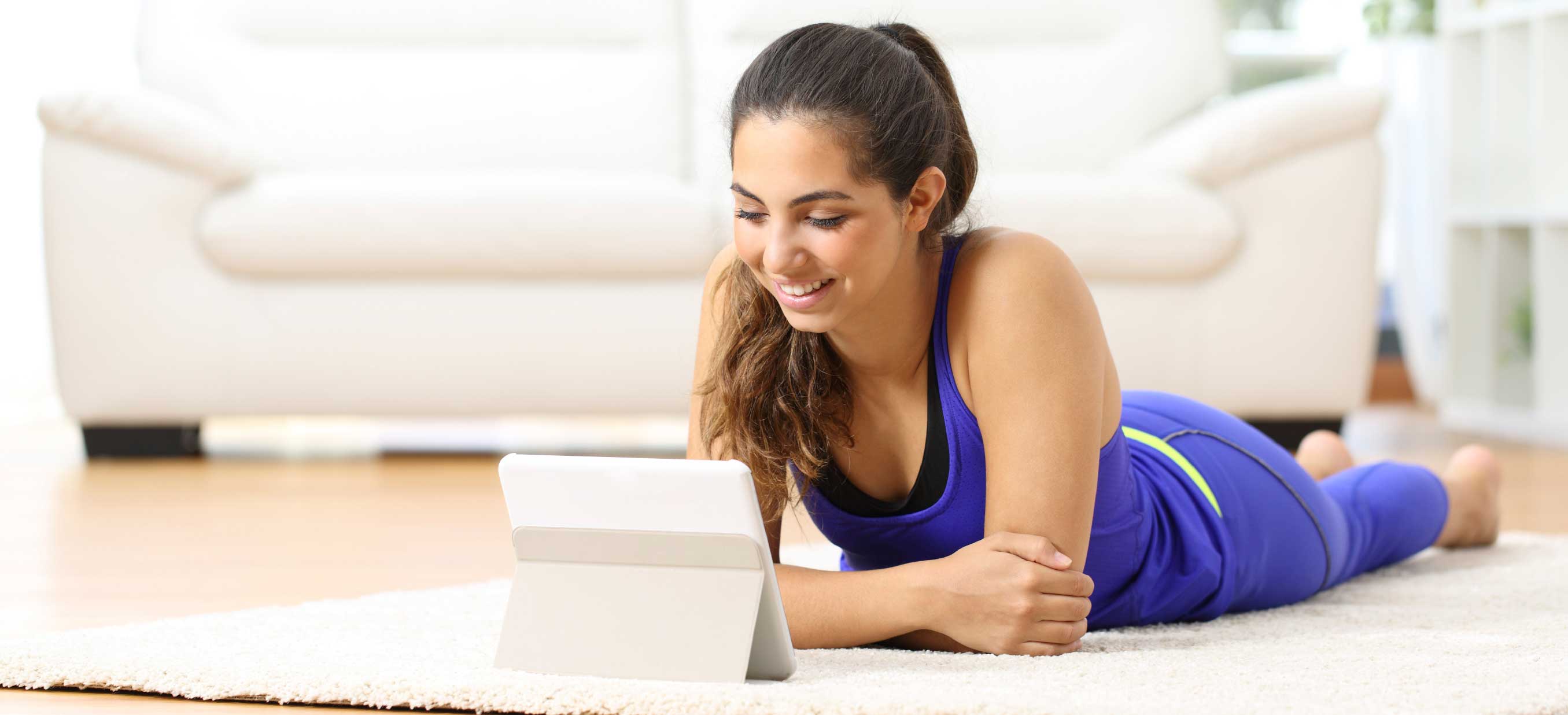 SCG's online health courses are a comprehensive education program, teaching the lifestyle, wellness, complementary & alternative medicine techniques that are evidence-based to improve health, reduce pain and regain quality of life.
Who Is It For?
Our online health courses focus on supporting individuals living with chronic mental and physical illnesses such as: 1) Multiple Sclerosis, 2) Arthritis, Rheumatoid Arthritis, Osteoarthritis, 3) Fibromyalgia, 4) Chronic Pain, 5) Post Traumatic Stress, 6) Depressive Disorder, and 7) General Anxiety Disorder.
How are the courses taught?
The online courses use a combination of tools to teach and coach, including: video presentations, audio recordings, downloadable workbooks and information sheets, content text, and discussion forums. The courses follow a chronological order of learning, therefore a new section becomes available when the previous section has been completed. Course timelines can range anywhere from six hours of video and audio content to over twelve hours. Following the curriculum, courses can be completed within a month. Some courses can take four to six months to complete.
How Are The Online Courses Accessed?
The online classes are accessible 24/7 on any smartphone, tablet, laptop, desktop and TV (using airplay with Apple TV and iPads, or using a HDMI adapter), from this streetcoachinggroup website.
How Do I Sign Up?
To enroll in any of our online classes, go to that course page and click on "Enroll." Go through the steps to set up your Login email and Password and enter your Payment/CC information.
Do courses expire?
Yes. We encourage everyone to complete the online courses within a year of enrollment. The key to improving whole health and regaining quality of life is CONSISTENCY. Online courses are self-paced education programs that depend on the student's ability to stay motivated and consistent in learning and applying the coaching techniques. Therefore, courses will expire after a year of enrollment.