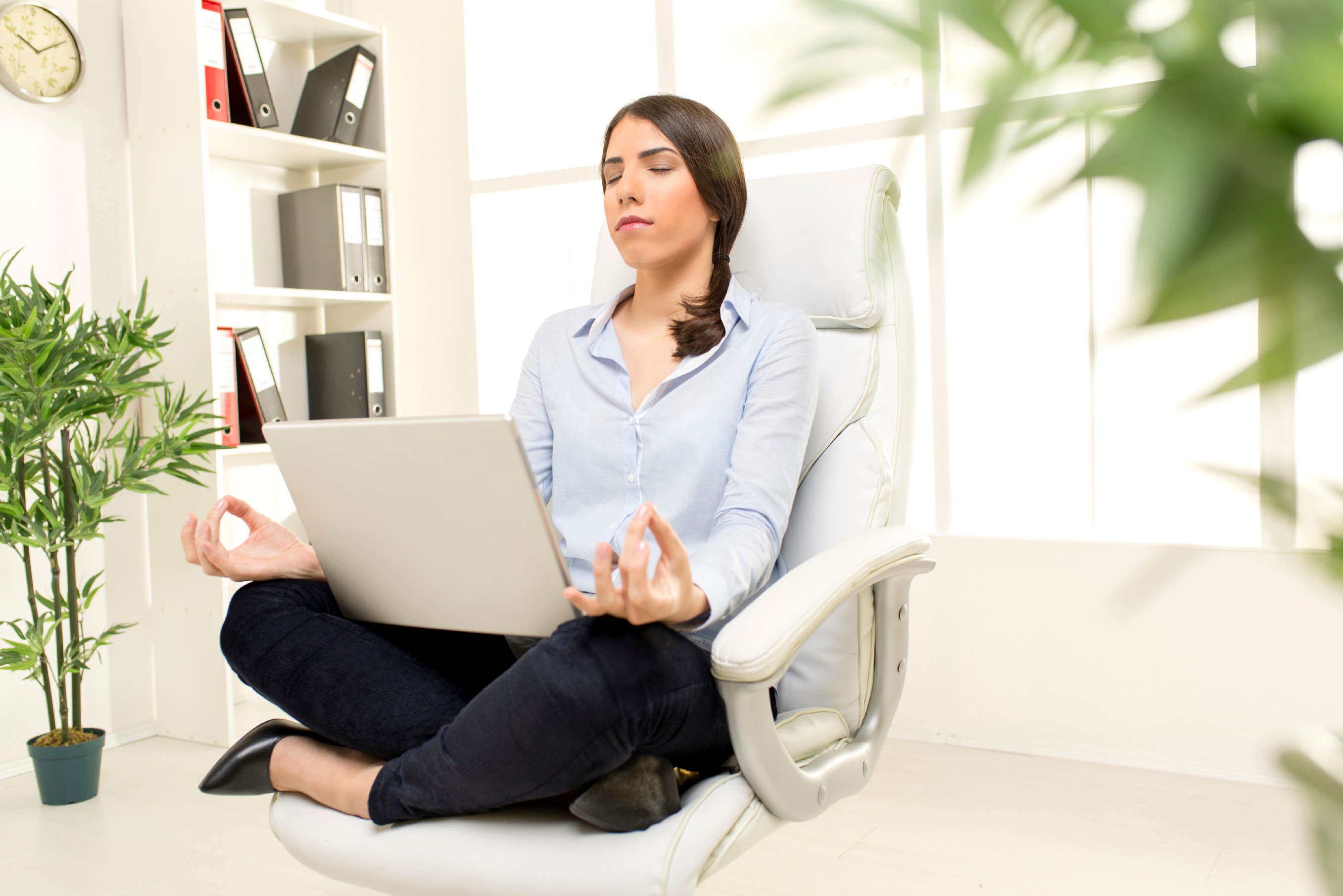 The achievements of an organization are the results of the combined effort of each individual - Vince Lombardi
SCG Health is committed to improving the health of each individual so that the achievements of the organization are at its highest. When a team member is having difficulty with their health, productivity takes a hit and so does the team. But instead of punishing the team member, we believe in supporting that team member and teaching them tools to empower their health.
SCG Health offers online courses and programs for corporate and non-profit employees as part of a corporations' workplace wellness program. Employees experience various physical, mental and emotional stressors while on the job that can negatively impact productivity, efficiency, critical thinking skills, effective communication and teamwork. Costs of employee healthcare and the costs of lost productivity can impact a company's bottom line. Even though many corporations and non-profits are starting to offer workplace wellness programs to their employees, the programs offered do not reach a majority of those employees. Participation in weekly yoga classes, meditation classes, personal training sessions, on-site gyms, nutrition courses, and fitness contests account for less than 10% of the total number of employees in a company. Many employees feel they have too much work and too many obligations to take time either in the mornings, lunch hour or after work to participate in health programs. Therefore a large number of employees do not participate in a workplace wellness program and/or it becomes difficult to sustain for the long term.
Online courses offer flexibility with time, place and schedule for employees who wish to improve their health but find it challenging to start and/or maintain a health program. SCG Health online courses takes into consideration these workplace challenges that employees face. Our online courses are self-paced with no start or end times and all of the materials and weekly practice plans are included within the course. Our Bootcamp courses have coaching times, webinars and other interactions during weeknights and weekends so that full-time employees can participate in our more interactive online programs.
How We Improve Your Employee's Whole Health:
1. Physical Health: Employees who have sedentary jobs have a greater risk of developing chronic muscular and joint pain, chronic muscular and joint stiffness, heart disease, osteoporosis, headaches/migraines, digestive disorders, constipation and muscular fatigue disorders. SCG Health currently offers online courses in Yoga for Chronic Pain and Yoga for Multiple Sclerosis. And we are developing future programs on nutrition, healthy meal planning and office wellness.
2. Mental and Emotional Health: Employees (depending on their role and function), have a greater risk of developing chronic stress, depression and anxiety. Our online yoga courses teach meditation and breath techniques than can help to alleviate stress, depression and anxiety. And we are developing future courses in Stress Management.
Here's How It Works
SCG Health will work with Management and the Human Resources department in the corporation. After an initial consultation, we will offer a free trial period of the course(s) to the HR staff. This trial period will offer HR and Management an opportunity to see if our online course(s) are a good match with the needs of the organizations' employees. Then SCG Health and the corporation will work together to come up with the best plan for offering the courses to the employees. Depending on the number of employees in the company, a corporate discount may be offered. Also, corporations can choose to further subsidize the online courses for their employees. Two types of purchases are available with SCG Health: Open Enrollment Plan or our Pre-Packaged Enrollment Plan. A greater discount is offered with our Pre-Packaged Enrollment Plan, wherein the company pre-purchases a set number of course enrollments. With Open Enrollments, the courses are marketed directly to the employees.
We will also work with the corporation on the marketing campaign to get the word out to their employees on our online courses, registration details and promotions.
Let's Get Started...
To get started or to learn more about our Corporate programs, please contact SCG Health: info@StreetCoachingGroup.com or call us at 720-262-8443.